Join the webinar on Thursday 4 March 2021, 15:00 - 16:30 CEST. Register for an EMAIL ALERT
The security dimension of climate change is increasingly recognized by the Defence sector, and Dutch and British voices have been leading internationally in raising awareness on this issue. Whereas climate change initially was considered just as a new risk factor, attention has shifted to how the increase of extreme weather events impacts todays' military capabilities, how defence organisations and institutions can adapt and mitigate, and to how the military can contribute to environmental peacebuilding efforts. Another area of attention is how military research and innovation could better align with energy transition objectives, and become a test-bed and accelerator of new technologies and how new tech can be harnessed to reduce the climate impact of defence organisations.
In the run-up to COP26 that will be organized at the end of 2021 (1-12 November, Glasgow), this webinar, that is co-organised by the British Embassy in the Netherlands and the Clingendael Institute, will consider how the military can contribute more to reducing security risks related to climate change. When a post-Corona virus world emerges, the military needs to be prepared to confront this challenge head-on. 
This event will focus attention on broadening the discussion of climate change by drawing upon the Planetary Security Initiative climate-security nexus research. How, in what way and in what context can defence organisations be involved and play a role. For example, what does this changing environmental (operational) context mean for MODs, NATO and partners? What does this mean for defence, targeted investments for defence and the bringing together of the nexus and expertise, taking into account the Defence Vision 2035, for example.
Programme: 
The webinar will be moderated by Louise van Schaik, Head of EU & Global Affairs at the Clingendael Institute
Welcome by Joanna Roper, British Ambassador to the Netherlands  
Poll
Climate as a security risk: the need to act
Keynote speaker: Gen. (ret.)

Tom Middendorp

, Senior Research Associate at Clingendael 

Institute and Chair of the 

International Military Council on Climate and Security

 (IMCCS)
Climate change in the Caribbean: better be prepared
Conversation with: Colin Young, Executive Director, Caribbean Community Climate Change Centre, Belize.
Climate change: implications for the defence sector and its contributions to mitigation and adaptation
The climate-security and COP26: how is the issue relevant, and what are the possibilities
We are looking forward to your virtual attendance. Register for an EMAIL ALERT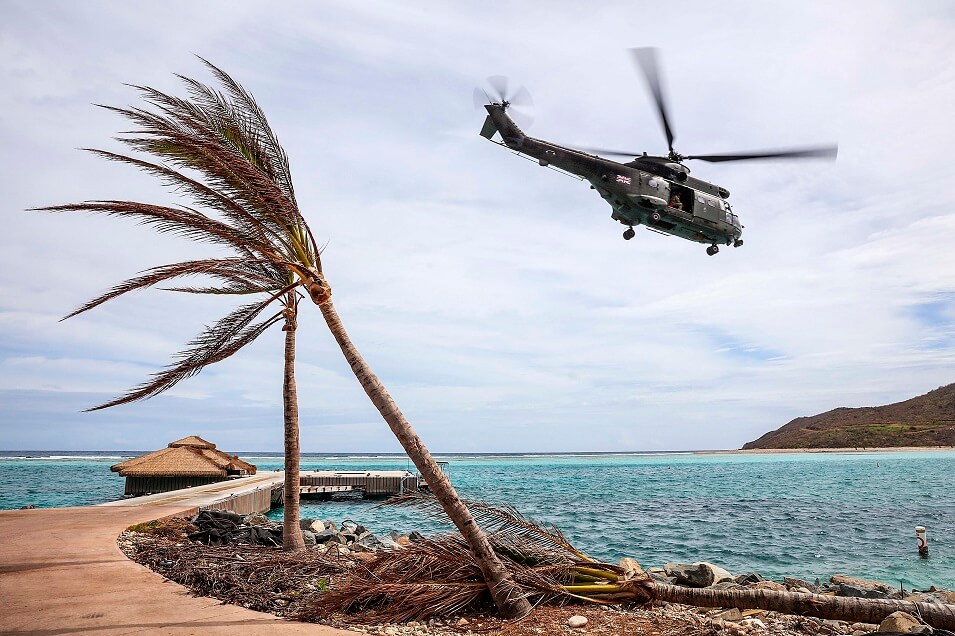 Photos credit: © UK MOD Crown copyright 2017.